Your Ultimate Guide to All the Songs in Legally Blonde the Musical
In this blog post, we're looking at the songs in Legally Blonde The Musical. We'll share what each song is about, how they tie into Elle Woods' story, and their role in making the show so entertaining and lively.
Whether you're a long-time fan or new to Legally Blonde The Musical, you'll enjoy discovering more about its music.
Let's explore the catchy and vibrant songs that contribute to making Legally Blonde The Musical an incredible show!
Legally Blonde the Musical Songs:
Song Title:
Omigod You Guys
Serious
What You Want
The Harvard Variations
Blood in the Water
Positive
Ireland
Ireland (Reprise)
Serious (Reprise)
Chip on My Shoulder
So Much Better
Whipped into Shape
Take It Like a Man
Bend and Snap
There! Right There!
Legally Blonde
Legally Blonde Remix
Find My Way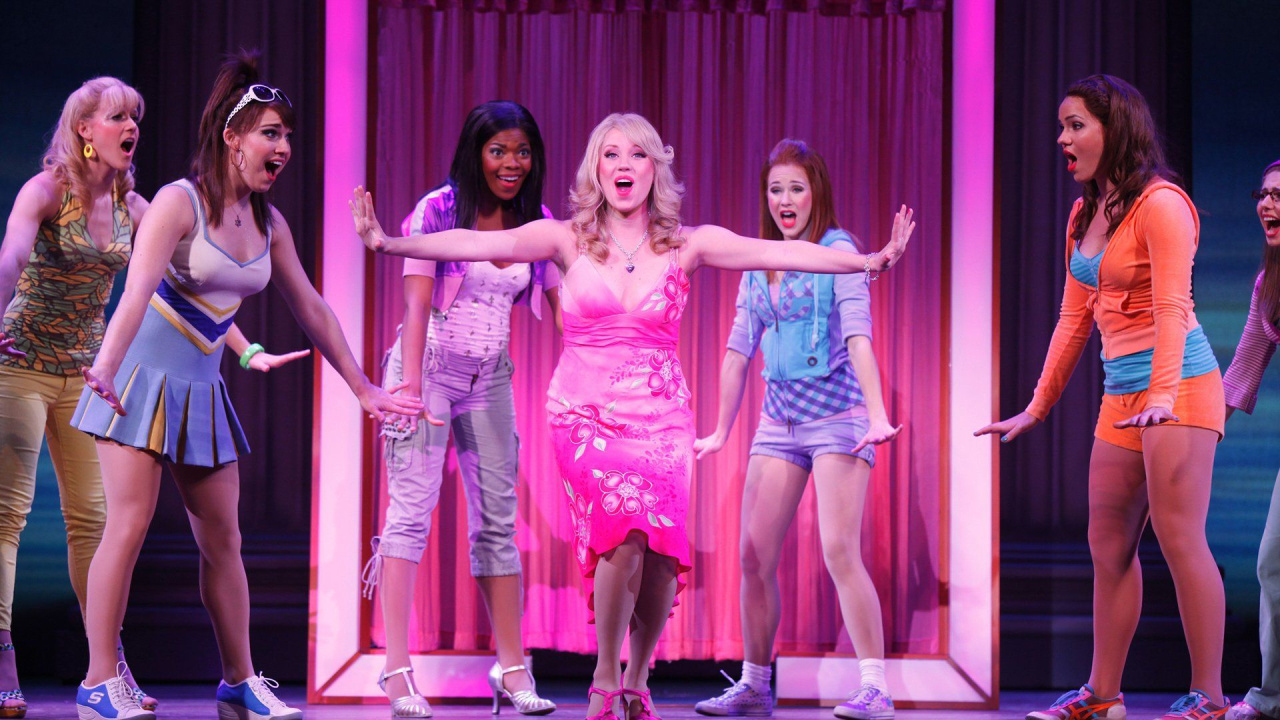 Omigod You Guys
The opening number is a lively and energetic tune. It introduces us to Elle Woods and her sorority sisters, who are buzzing with excitement. They believe Elle is about to get engaged to her boyfriend, Warner, and they can't contain their anticipation.
They're busy preparing for the expected proposal and discussing Elle's potential engagement outfit. This song is full of pep and sets the stage for the themes of enthusiasm, friendship, and the rosy optimism of Elle's world.
Serious
In the song "Serious", Elle Woods is expecting a marriage proposal from her boyfriend, Warner. However, during dinner, she is taken aback when Warner breaks up with her instead.
He tells Elle he needs someone more serious, using the comparison of needing a "Jackie" instead of a "Marilyn". This refers to Jackie Kennedy and Marilyn Monroe, two iconic figures with contrasting images – Jackie, known for her elegance and sophistication, and Marilyn, known for her glamour and sensuality.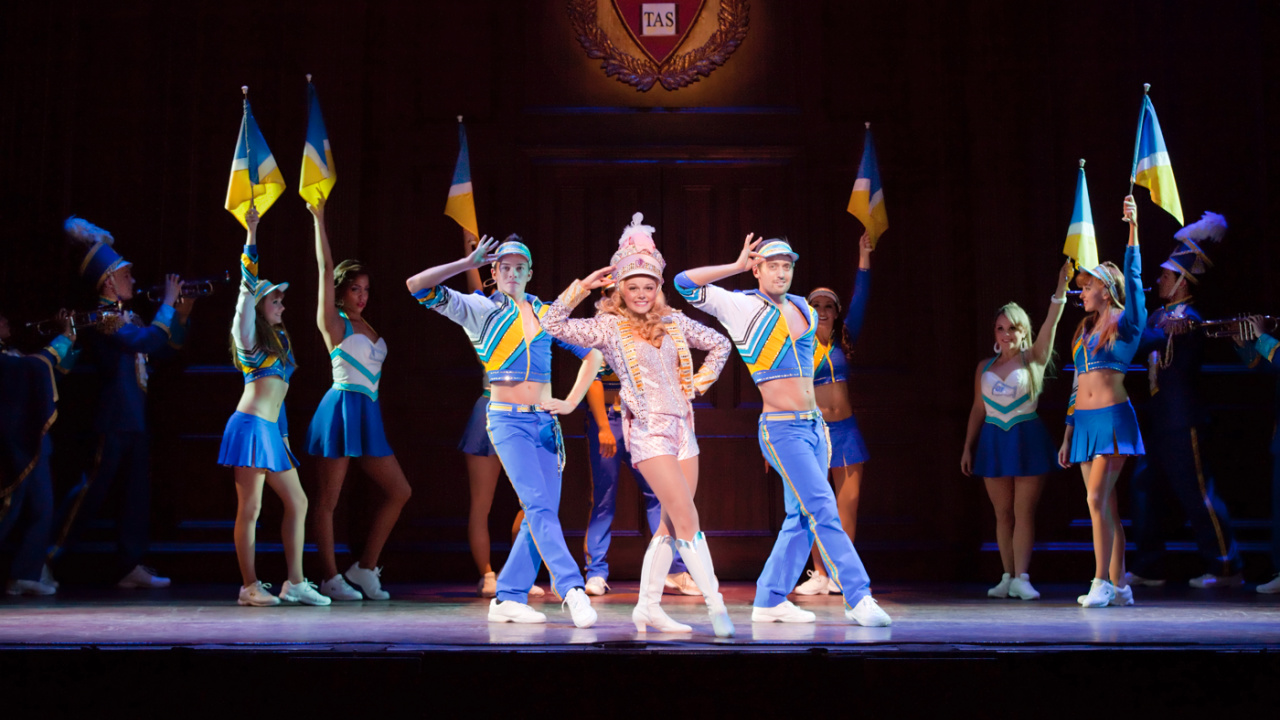 What you Want
This song marks a turning point in Elle Woods' journey. After being dismissed by her boyfriend Warner for her perceived lack of seriousness, Elle makes the bold decision to follow him to Harvard Law School.
Determined to prove her worth and win him back, Elle dedicates herself to her studies, working tirelessly day and night. Her hard work pays off when she scores an impressive 175 on her LSATs. Armed with this achievement, she pours her heart into crafting a unique and personal admission essay.
Her goal? To show the Harvard admission team that her love for Warner is the driving force behind her unexpected career change. This song beautifully captures Elle's unwavering determination to change her life's path and pursue what she believes will make her life complete.
The Harvard Variations
This song introduces us to the students at Harvard Law School. Each one shares their big dreams and past wins. For example, Enid talks about her work in refugee clinics and her hope to fight for justice and gender equality.
This song shows how Elle's goals are different from the other students at the competitive Harvard Law School.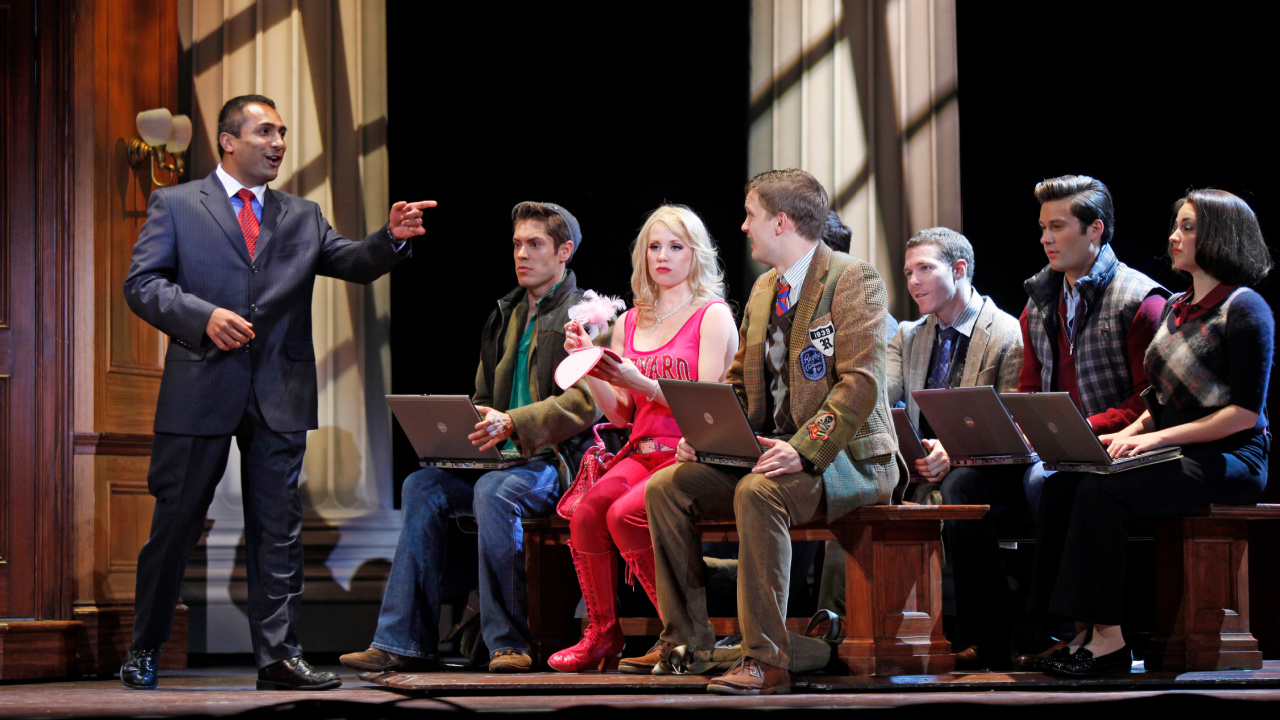 Blood in the Water
This song introduces us to Professor Callahan, a hard-nosed law professor at Harvard. He uses this song to teach his students about the ruthless world of law, comparing them to sharks sensing blood in the water.
The song not only sheds light on Callahan's own tough-as-nails approach to teaching, but also positions him as a formidable figure in the narrative.
Positive
In this song, Elle's friends rally around her after Warner reveals he is dating a fellow student Vivienne Kensington. They urge her to stay cheerful and fight for Warner's love, presenting some rather extravagant ways to outdo her competition.
However, Elle realises that these methods won't work and decides she needs a different strategy to show her worth, even considering changing her hair colour to brunette.
Ireland
In Ireland, we get our first real glimpse into Paulette's character. She dreams of fleeing to Ireland, a place she idealises as a haven of love and acceptance.
The song is a mixture of humour and heartfelt emotion, unveiling Paulette's wish for a better life, her resilience, and her ability to dream, no matter the setbacks.
Chip on My Shoulder
In this song, Emmett, a fellow student and assistant, questions Elle's reasons for attending Harvard. Elle, feeling down after being rejected, hears Emmett's story of hard work and struggle.
Inspired, she decides to work harder and find her own motivation for success. This song marks a key turning point for Elle, pushing her to take her studies seriously and prove her worth.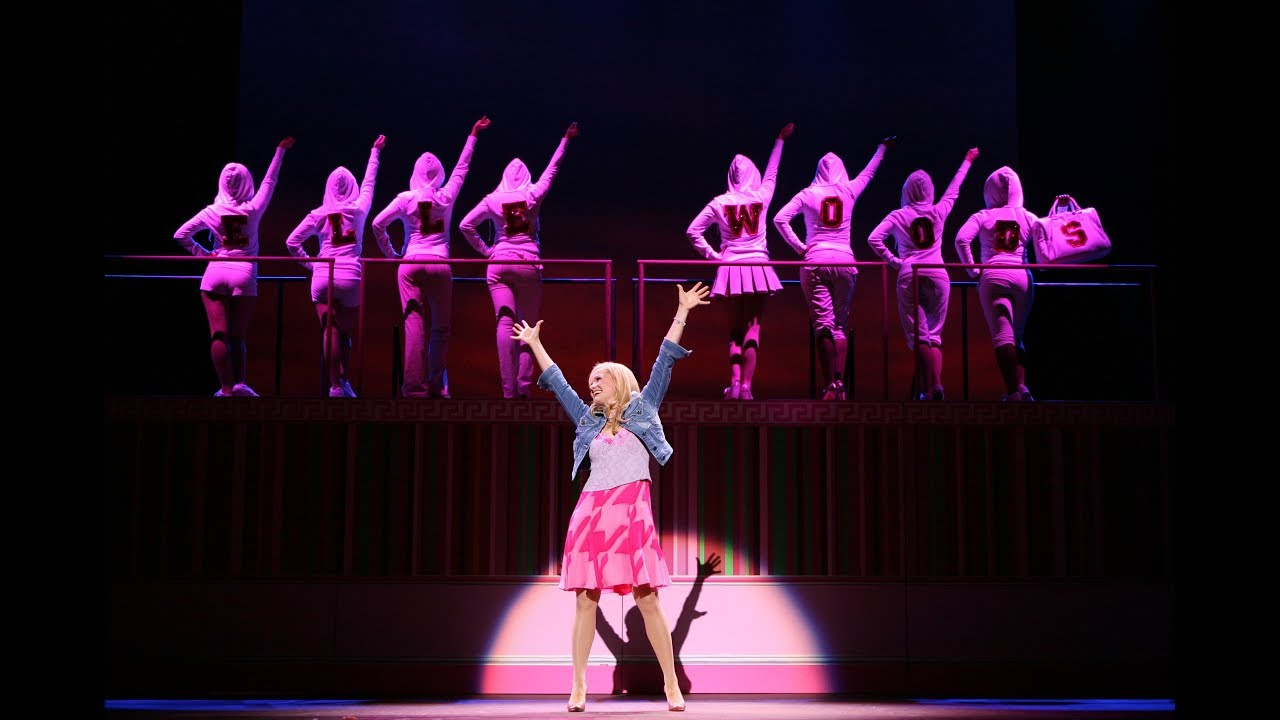 So Much Better
In this song, Elle experiences a major triumph. She spots her name on the internship list for Professor Callahan, a milestone she's achieved through her own merit, not because of her ex-boyfriend, Warner.
The song beautifully captures Elle's joy and pride in her achievement. It signifies a pivotal shift in her journey, as she transitions from being motivated by love to being driven by her own success and self-confidence.
Whipped into Shape
In this song, we meet Brooke Windham, a fitness guru who's about to face a trial for her husband's death. The song is full of energy, matching her high-octane workout routine.
It gently teases the fitness world while showing off Brooke's strong will. At the same time, Professor Callahan uses her situation to teach his students about sticking with things and making a good defence plan.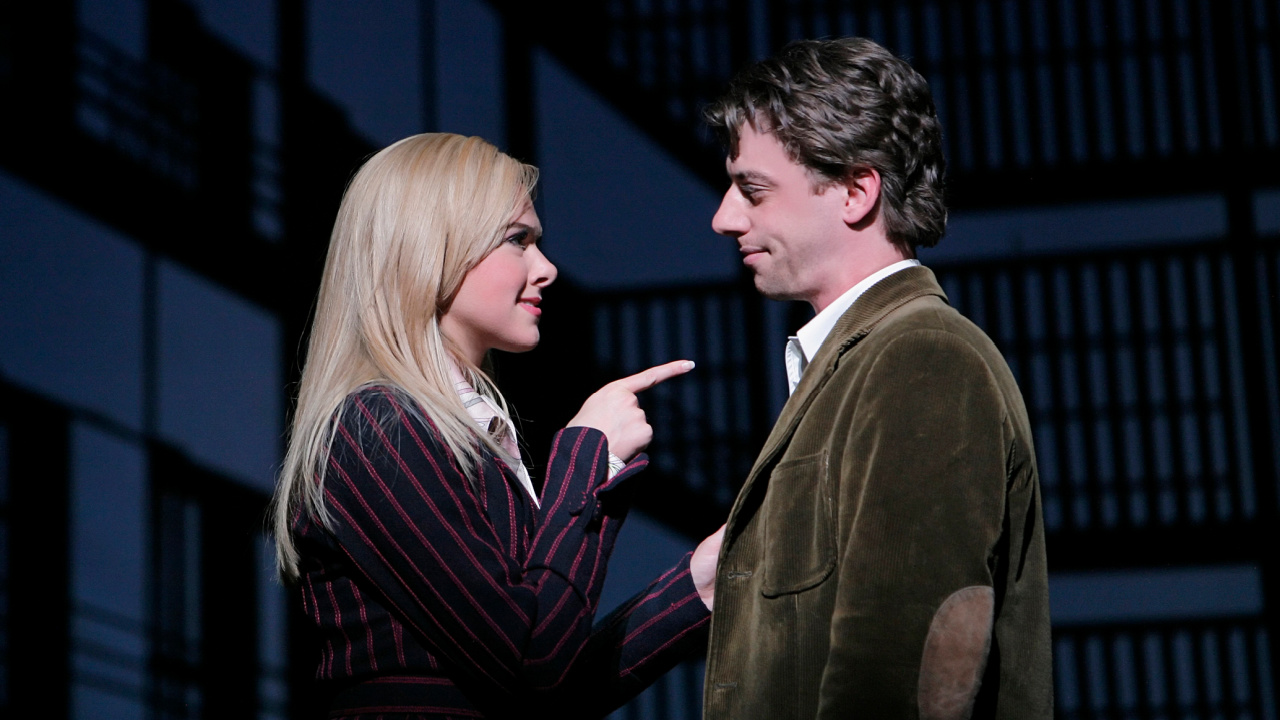 Take it like a Man
In the song, Emmett experiences a turning point, guided by Elle. She takes him shopping, encouraging him to adopt a new look that reflects the potential she sees in him.
Through the song, Elle pushes Emmett to step out of his comfort zone, embracing the changes and personal growth that comes with it.
The lyrics cleverly contrast Emmett's initial hesitation with Elle's excitement, marking a change in Emmett's appearance and, more importantly, his self-confidence.
The Bend and Snap
In this upbeat number, Elle shows her friend Paulette a unique move aimed at catching a man's eye. It's a fun and confident action that is both funny and empowering.
The lyrics bring out the characters' playful nature, while also sharing a deeper message about self-assurance and allure. This catchy and comedic piece adds to the overall themes of self-empowerment and female friendship in the show.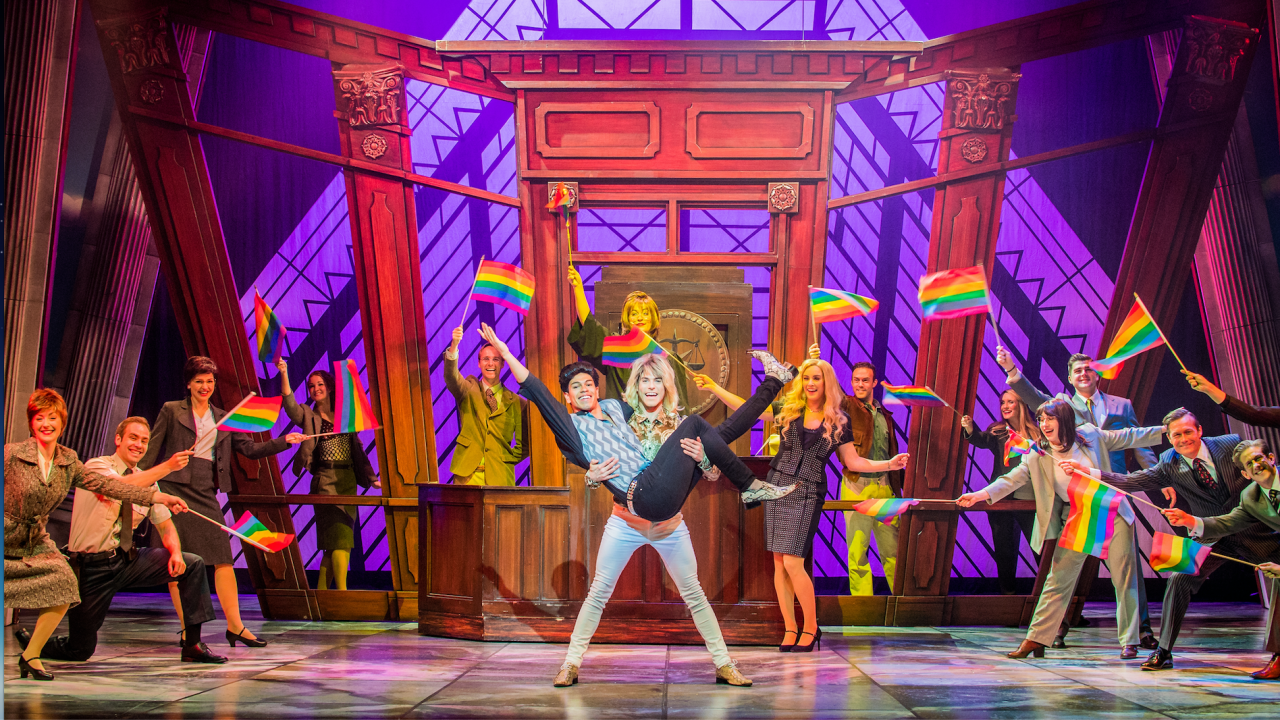 There! Right There!
This song revolves around the law students trying to determine the sexual orientation of a man named Nikos, based on his appearance and behaviour. The question they're trying to answer: is Nikos gay, or is he simply European?
The song is filled with playful banter and speculation. The characters analyse Nikos's mannerisms, fashion choices, and even his accent. They debate whether these traits indicate that he is gay or if they are simply cultural differences associated with being European.
Legally Blonde
This emotional song finds Elle Woods, usually so full of life and confidence, in a moment of doubt. After a tough encounter with her professor, Callahan, she's left questioning her path and thinking about going back to her old, easy life.
But Emmett is there, trying to remind her of how far she's come and encouraging her not to give up. It's a rare moment of vulnerability for Elle, showing a different side to her usual upbeat and positive character.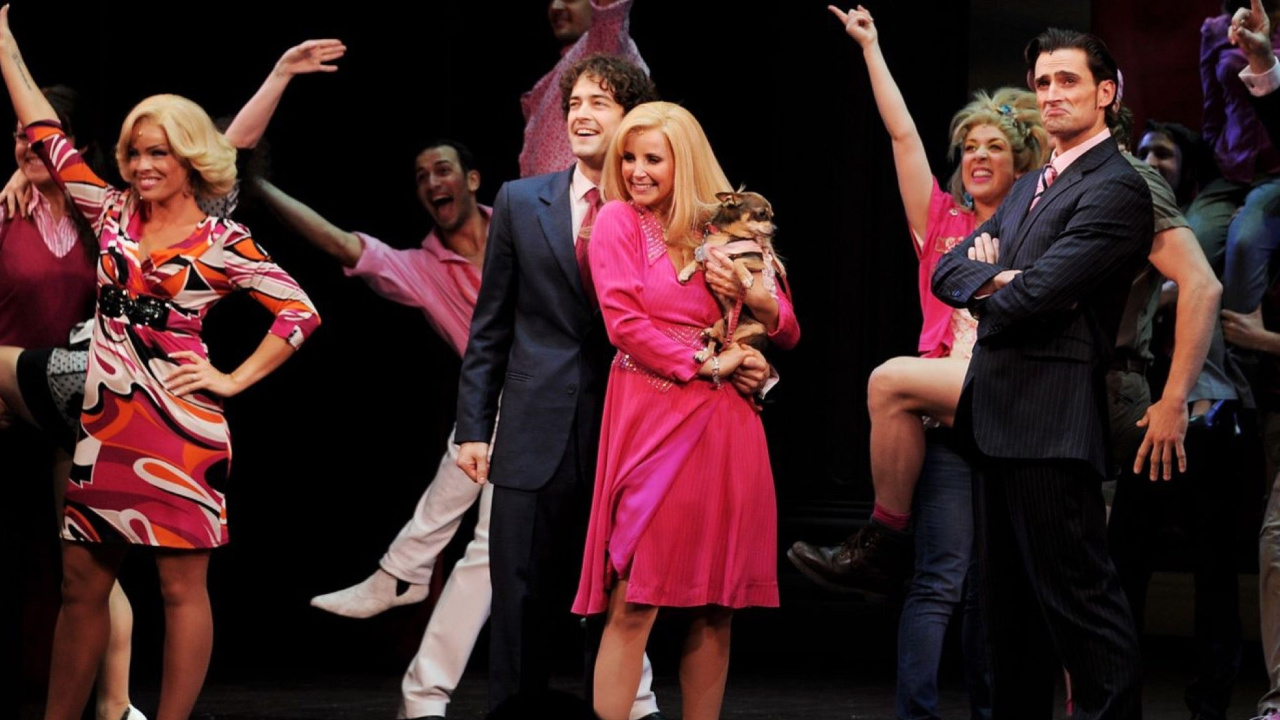 Legally Blonde Remix
In this song, Vivienne, who didn't believe in Elle at first, changes her mind. She cheers Elle on, giving her the boost she needs.
Feeling this support, Elle lets go of her old self and steps up with a new sense of confidence. As she walks back into the courtroom, her parents and friends cheer for her, proud of her strength and will.
This is when Elle truly becomes "Legally Blonde".
Find My Way
The final song sees Elle rejecting Warner's proposal, realising she has moved beyond her old dreams. During her graduation ceremony, Paulette shares updates about everyone's future: Enid has become a lawyer, Vivienne has joined the Peace Corps, and Warner has started a career in modelling.
Elle, now the valedictorian, expresses her gratitude to those who doubted her, proving she has succeeded on her own merits. The song concludes with Elle proposing to Emmett, who happily accepts.
This moment symbolises the start of a new chapter in Elle's life, one filled with genuine happiness.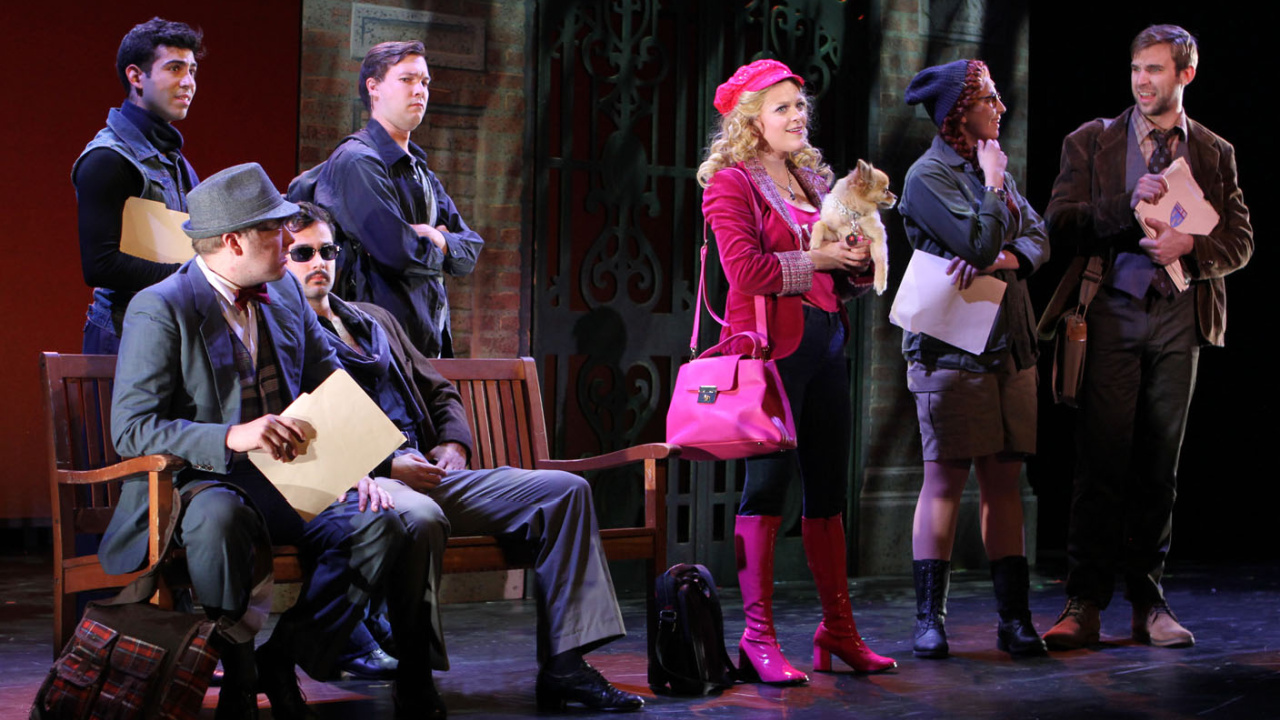 Final Thoughts
The songs in Legally Blonde The Musical help to narrate the story and exhibit the growth of the characters.
Starting from the first song "Omigod You Guys" and ending with "Find My Way," these songs trace Elle's journey, reflecting her transformation and the lessons she picks up along the way.
They bring to life the core themes of the musical, such as self-discovery, resilience, determination, and staying true to who you are.
Read More: Ultimate Guide to Legally Blonde the Musical: The Plot, Characters & More!