Where to Watch Heathers The Musical Film (Proshot)
Heathers The Musical is a popular stage adaptation of the 1989 film "Heathers". Despite its popularity, there are currently no professional productions of the musical. However, fans can still enjoy the proshot version of the show.
This blog post will guide you on how to watch it.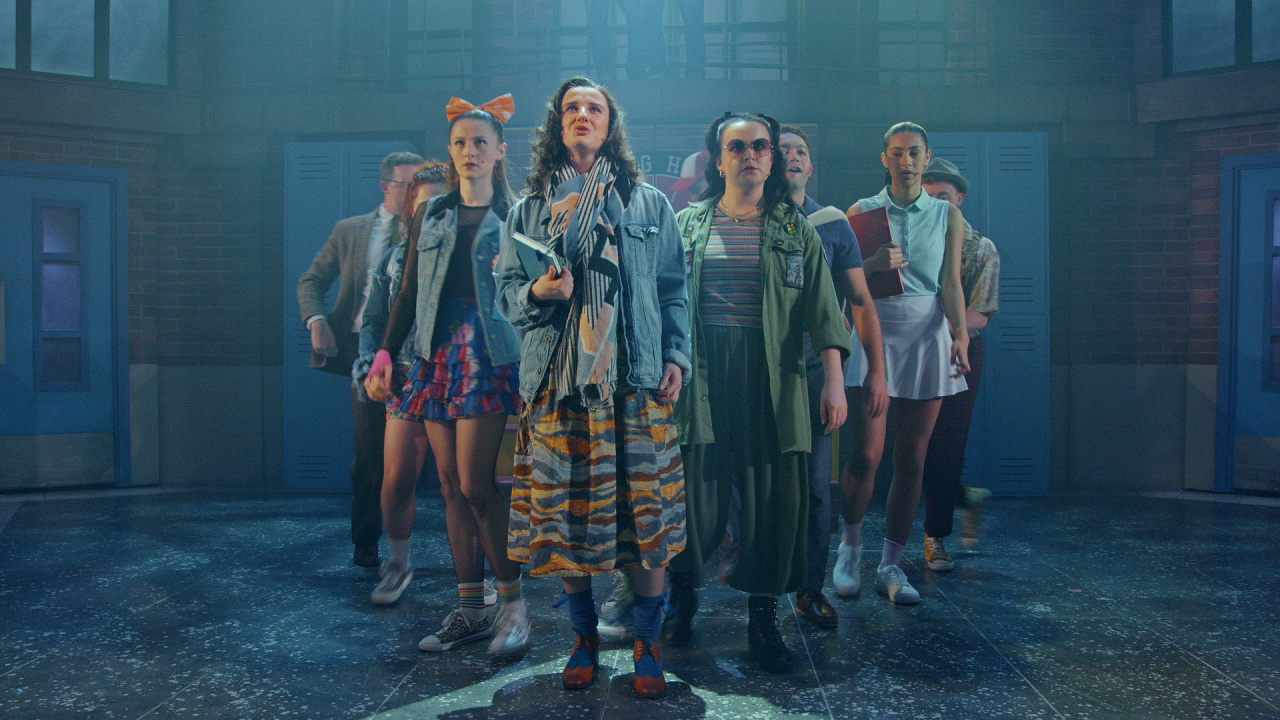 What is a Theatre Proshot?
A theatre proshot is a professionally filmed version of a stage production. It's often filmed during live performances and offers viewers a high-quality recording that captures the energy and excitement of the live show.
When was the Heathers the Musical Film Recorded?
The proshot version of Heathers The Musical was filmed in front of a live audience in May 2022, at The Other Palace theatre in London.
The Plot
Heathers The Musical is a dark comedy that takes the audience on a wild rollercoaster ride through the tumultuous world of high school life.
The story revolves around Veronica Sawyer, a senior who's tired of being overlooked. She dreams of joining the ranks of the popular girls, a clique known as the Heathers. When she finally gets her wish, she finds herself in a world of popularity that isn't as appealing as she had imagined.
Being at the top isn't as glamorous as it seems – it's fraught with drama and backstabbing. Veronica's life takes an even darker turn when she starts dating a mysterious new guy, J.D. He has a sinister plan to put the Heathers in their place.
From start to finish, Heathers The Musical is a wild ride. It's filled with laughter, drama, and a whole lot of unexpected twists and turns.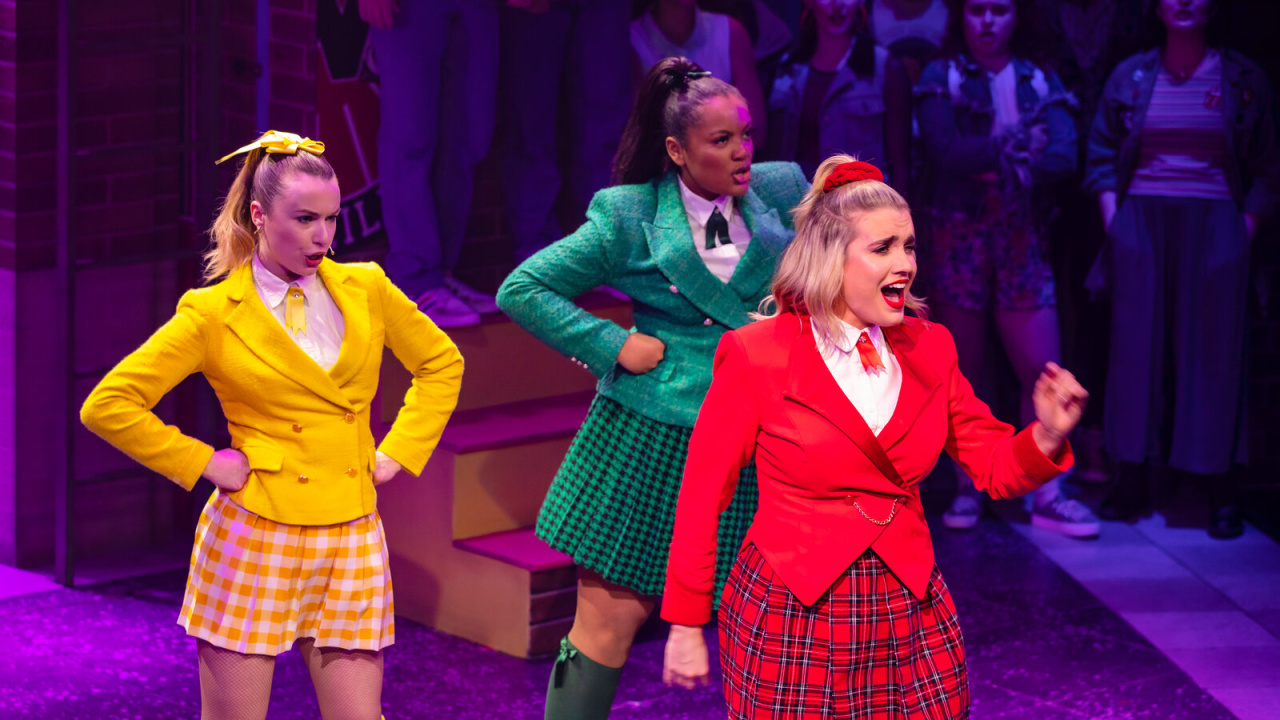 Heathers The Musical Film Cast
Heathers The Musical proshot film features this talented cast:
| Actor/Actress | Character |
| --- | --- |
| Ailsa Davidson | Veronica Sawyer |
| Simon Gordon | Jason "J.D." Dean |
| Maddison Firth | Heather Chandler |
| Vivian Panka | Heather Duke |
| Teleri Hughes | Heather McNamara |
| Vicki Lee Taylor | Ms. Fleming/Veronica's Mom |
| Mhairi Angus | Martha Dunnstock |
| Liam Doyle | Kurt Kelly |
| Rory Phelan | Ram Sweeney |
| Oliver Brooks | Kurt's Dad/Big Bud Dean/Coach Ripper |
| Andy Brady | Ram's Dad/Principal Gowan/Veronica's Dad |
| Benjamin Karran | Beleaguered Geek |
| Chris Parkinson | Hipster Dork/Officer McCord |
| Jermaine Woods | Peppy Stud/Officer Milner |
| Eleanor Morrison Halliday | Young Republicanette |
| Mary-Jean Caldwell | Stoner Chick |
| Hannah Lowther | New Wave Party Girl |
| May Tether | Drama Club Drama Queen |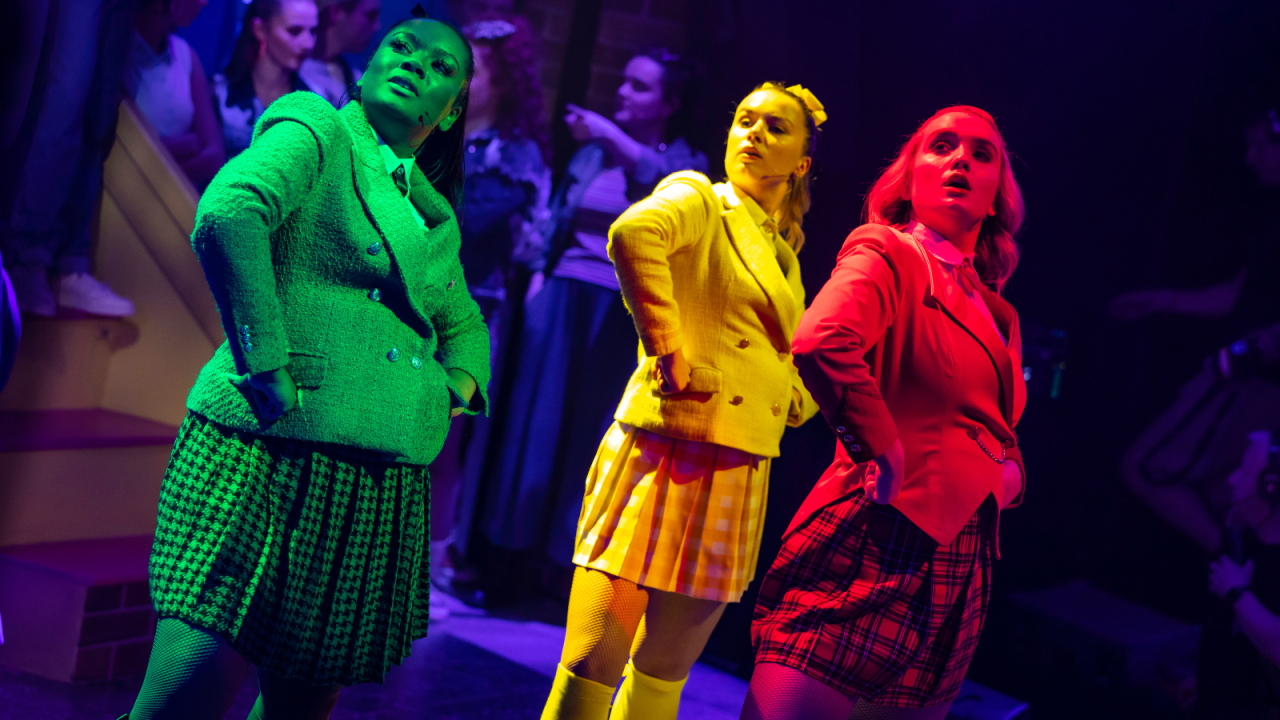 Where to Watch in the UK and USA
The proshot version of Heathers The Musical is available on various platforms depending on your location:
What is the age rating for Heathers the Musical Film (Proshot)?
Heathers The Musical Film Proshot has an age rating of 15.
Conclusion
While there are currently no professional productions of Heathers The Musical, the proshot version offers fans a chance to enjoy this beloved musical. Whether you're a long-time fan or new to the show, this version is sure to entertain.
Read More: Heathers the Musical Original Cast Members (Off-Broadway and London)